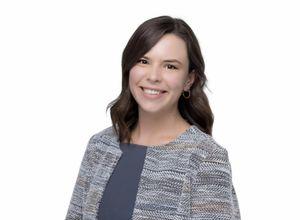 Director of Development
As the Director of Development, Marlee Tucker works closely with local companies of all sizes to engage their employees to give back to Okaloosa and Walton counties and support United Way's mission to align partners, leverage resources, and transform lives. She finds new and innovative ways to share UWEC's mission and values throughout our community in hopes to get more individuals involved with our work.
Prior to joining United Way, Marlee served as Community Resource Development Director for one of our Community Partners. There, she led the Communication and Resource Development team to raise more than a quarter of a million dollars for access to affordable, high-quality childcare and early learning opportunities so that children enter school ready to learn.
Marlee received her bachelor's degree in Sociology from Florida State University with focuses on Social Entrepreneurship and Communication. She is a graduate of Leadership Okaloosa and in 2016 she was nominated by FSU's College of Social Sciences and Public Policy for the Humanitarian of the Year Award. Her passion and devotion for the nonprofit sector began after participating in a Social Innovation and Entrepreneurship Cultural Immersion Program in Indonesia. This experience provided her with a deep enthusiasm for creating a lasting positive impact on underserved communities.